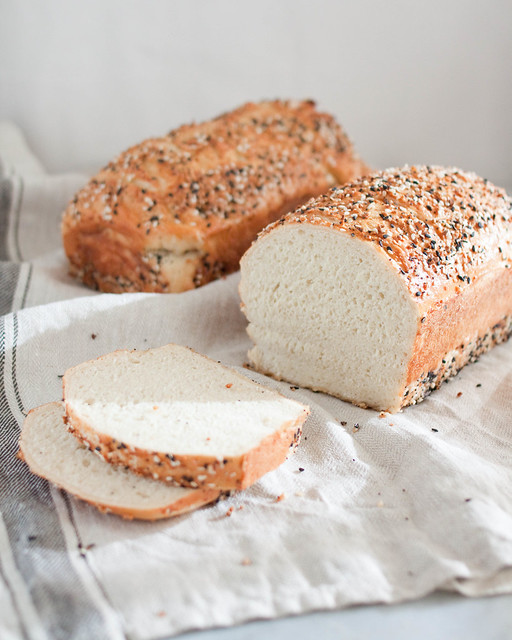 No one loves a bagel more than I do so how excited was I when I saw this recipe for
Bagel Bread
in the Oct/Nov 2018 issue of
Cook's Country
magazine?  Pure genius!  This was one of those things where you ask yourself, "
how come I never thought of it
before
?"  Even better, I had a small bottle of Trader Joe's Everything But The Bagel seasoning blend lying around and thought it would be perfect to use for this recipe.
I ended up making a double batch of this recipe twice, four loaves in total!, over the span of one weekend.  Trust me, I didn't intend on doing this but I found that the first batch of loaves I made were way too salty for my taste.  Back to the drawing board it was!  So for the second batch I cut the amount of kosher salt from the recipe by half the resulting bread came out perfect!
Sliced and toasted and the bagel bread was absolutely delicious.  I think I might be a total convert to the loaf shape!